Luminesk Reviews
Still not sure about Luminesk? Hear what our customers have to say about our bags
Customer Reviews
02/05/2021
Brittni

United States
I recommend this product
🤩🤩🤩🤩🤩🤩
This is the most lit product I have come across and I Love so muchhhhhh...... even HUBBYBUNNY said it's 🔥. Will be ordering soon
Thank you for your kind words Brittni, and HubbyBunny sounds like he's got good taste 🙂
02/04/2021
Beth L.

United States
I recommend this product
It's so freaking gorgeous!
Alas, twas time to retire my normal work backpack and not going to lie, was a little sad about it. That bag has been with me for years and had traveled many miles. I'd been looking for a new backpack for sometime now, I wanted something as epic as my old dragon one. And then I found this website. The backpack is amazing, great quality and just so freaking gorgeous. I love how normally it's a matte color until you get in the sun. I feel like it's a main character backpack. 10/10 happy with product.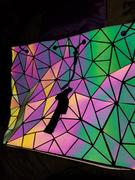 Hi Beth hopefully you gave your old work bag a worthy send off, and that your new work bag keeps you smiling for years to come 🙂
12/15/2020
Jessie C.

United States
I recommend this product
Great Experience
Very happy with the customer service. I ordered a backpack and unfortunately received the wrong item. This close to the holidays I was extremely nervous when I messaged the support team. Well!!! Kevin West made a miracle happen! He fixed the situation and I received the correct item within a few days. The Lumenisk Star Backpack is just gorgeous. It will be gifted, but now I really want one! So I will definitely order more in the future. Thank you so much for my holiday miracle Kevin! You are the best!:)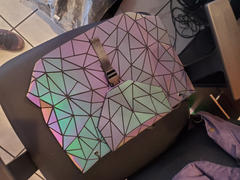 Thank you Jessie, and we're happy to hear our support was able to deliver you a Christmas miracle 🙂